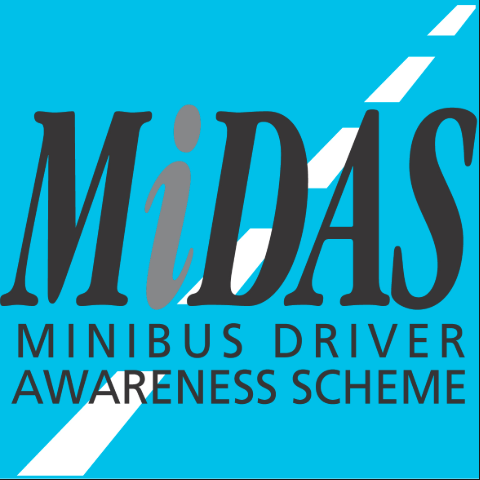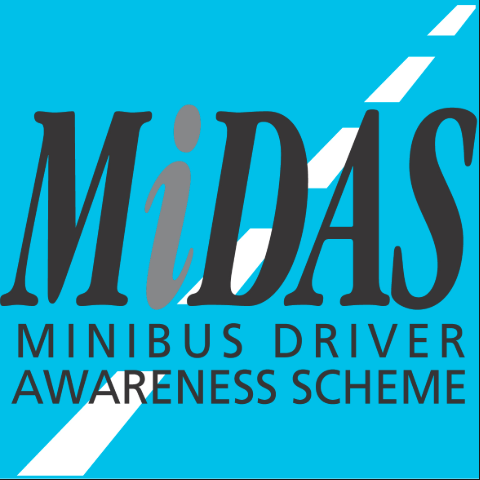 What is MiDAS?
The standard Minibus driver awareness scheme (MiDAS) is a nationally recognised scheme for assessment and training of minibus drivers. It aims to improve safety and driving standards of those who drive minibuses as part of their job or volunteering role through education and instruction. It is a day of training specifically aimed at staff/volunteers in schools, care homes and community groups who drive a minibus as part of their role.
An extra days training can be provided in addition to the Standrad MiDAS training to gain the Accessible MiDAS qualification which covers vulnerable passenger groups such as those with visual and hearing impairments and wheelchair users.
What are the benefits of MiDAS?
Nationally recognised Scheme
Satisfies the requirement to provide training as required by health and safety law.
Reduced chance of accidents and associated costs.
More economical minibus driving
Improved passenger safety and comfort.
Suitable for employees and volunteer drivers.
Helps drivers understand the requirements of your Section 19 permit.
Why train with Black Cat Travel?
We can provide training at your site and tailored to your organisations minibuses or at our training facility in Harmston, Lincoln using our minibuses.
All of our Driver Assessor Trainers (DATs) are also professional PSV drivers with a wealth of knowledge and experience to pass on to your staff and volunteers.
All of our DATs undergo refresher training every two years to make sure they are up to date with current legislation and safety standards.
We operate our own bus and coach company so can offer additional guidance on the requirement.